Whether it's a new minicab office that you're trying to set up, or an old one that you're trying to run, a minicab office will leave you with a hefty financial burden. While you don't necessarily need to pay your drivers, all the income that they do bring will convert directly into your outcome because of a physical minicab office. So, why not cut it out, go digital, and get rid of the minicab office?
Running a business, particularly a minicab office, without the office sounds intimidating and daunting. However, isn't it far more daunting to keep haemorrhaging money into the basic costs of the business?
If you're considering going digital, eventually there will be no need for a minicab office and eventually you will save stacks of money on your minicab office. However, if you aren't considering this transition, here's why you should;
You can stop paying rent for your minicab office
Up and down the country the average amount you'll need to pay per month on rent for your minicab office will change. It is the most basic outgoing expense. With changes in climate within the industry, are you getting enough work to afford this minicab office? Companies like Uber have the lack of a physical office to thank for their success as jobs go directly to the driver without needing an operator to allocate the job.
You can stop paying the operator to run the minicab office
Operator or Controller, whatever you want to call them. They're also one of your biggest expenses because you will need them 24/7, and probably the only people you pay wages. What if you didn't have to pay their wages? What if a computer system automatically did what they are paid to do? Luckily, we live in the 21st Century, and luckily this type of technology is available. A minicab office needs technology if it is to be efficient and low cost.
Contact OpenCabs for a quote.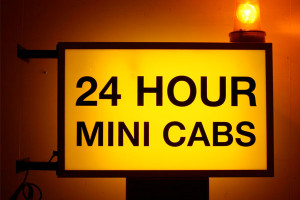 Stop paying business rates
As of April 2013, business rates have been raised substantially by landlords. For this reason, a minicab office owner can expect to pay through the nose to keep up with the new contracts. A small office in the vicinity of Stoke Newington, London, can expect to pay around £27,000 per year as opposed to the £17,000 per year that they would have paid two years ago.
To put it all into perspective, so far, you could be saving yourself a total of £60,000 a year. But this is only if your minicab office went digital in a city like London.
For more information on business rate, click here.
A minicab office needs water, electricity, and gas too
You're likely to overlook these expenses because they're a basic necessity in every indoor environment. Your minicab office may have a toilet or a kitchen, so you'll need to pay for the water. Also, the water rates will be much more than your household one because you will be registered as a business. All the computers will need electricity, and you'll need lighting. You can't expect your controllers/operators to sit in a cold minicab office, so you'll need heating too.
If your minicab office runs 24 hours a day and 7 days a week, these expenses will quickly add up. Unless you agree to a monthly contract with your provider, you can expect to pay through the nose just for these basic expenses in your minicab office.
No more telephone line for your minicab office
If you have no operators, you no longer need telephones in your minicab office. More and more customers are opting to use apps to place booking. If you purchase an app that is free for your customers to download, both the driver and the customer can track each other. You will no longer need your operators to answer phone calls regarding the whereabouts of the driver.
Annually, you could be looking to spend around £70,000 on just having a minicab office that can be associated with your business. With more and more customers booking cabs through apps, do you really need to pay for a minicab office? Particularly in a city like London where everyone is technology savvy people are turning to apps like Uber. Is this because of their service quality, or is it because it's convenient. We at OpenCabs believe that it's the latter.
If all this sounds pretty sweet and tempting to you, contact us for a free quote. You could transform your entire minicab office into a digital one within 7 days.
If you purchase our entire system, we can even offer your minicab office the Starter Package with masses of discounts.