DISPATCH SYSTEM
Try for free a cloud based highly flexible dispatch system
All his options make it fully configurable to meet your needs: gain time and money in managing your bookings, drivers, customers.
Don't add a new financial burden on your business:
After the trial, it will just cost £4.99 driver/month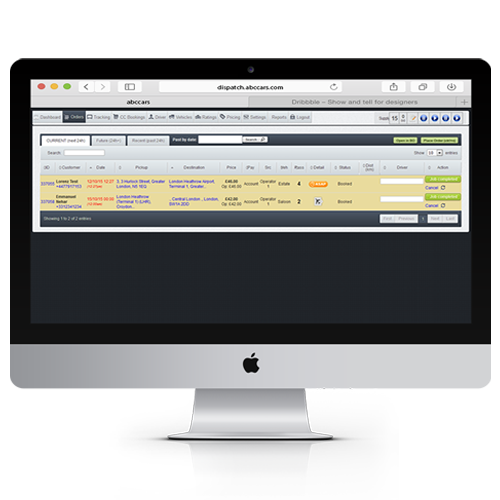 SOME FEATURES
Find out how the dispatch system will meet your needs. Not only will it help you save time and money in your day to day business. I will also allow you to offer tailored service and prices to your business accounts.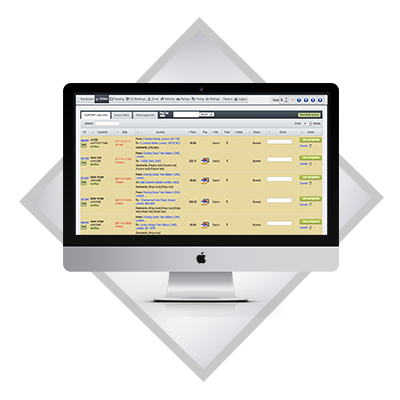 USER INTERFACE
We have been working with several cab companies to develop a user friendly interface.
Get phone orders, check plane'arrivals, look at drivers position and much more…
Everything has been thought to ease your controllers'task.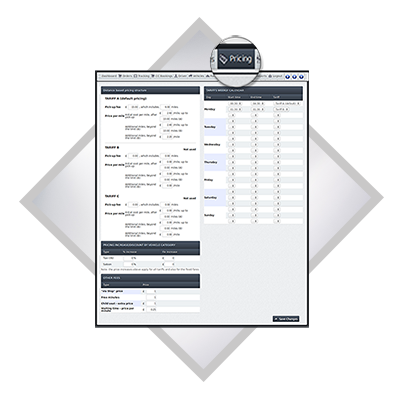 FULLY CONFIGURABLE
Everything is up to you!
Set your own price, set your own coverage and change them as you wish with no need to confirm with us.
Define different pricing plans, associate different payment methods with differents customers.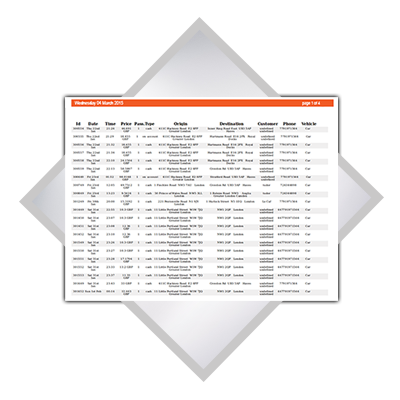 CUSTOM REPORTING
Custom reporting allows you to see your customers' ordering habits and stay in touch with specials, events or offers.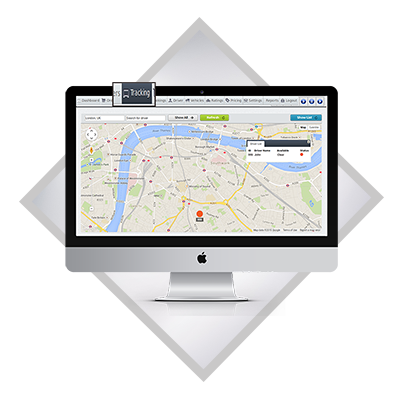 DRIVER TRACKING
Track your drivers easily and see where they are should they need assistance, or if you need to answer a customer enquiry.
Get started now!
Dispatch system and Drivers Apps at £4.99 per driver/month.
No hidden fees. No set up fee. No monthly minimum.